Rest In Peace - Jean Keene
Originally uploaded by Nikographer [Jon]
larger
Jean Keene
(wiki)
passed away yesterday at age 85
.
I saw the news on
Gregg's photo
.
From wiki
:
Keene's career as the "Eagle Lady" began shortly after her arrival in Homer, when one morning she noticed two bald eagles on the beach near her motorhome. Keene saw offering food to the eagles as a natural extension of her practice of keeping bird feeders filled with sunflower seeds for wild songbirds. She began to bring home surplus fish from her job in a bucket, and each morning would throw some fish to the eagles over the short driftwood fence she had made around her motorhome. By the end of that spring, a half-dozen eagles were showing up for breakfast.
Here's Gregg's photo tribute:
And here's a couple of Woody's photos from his trip to Alaska and the Eagle Lady's place.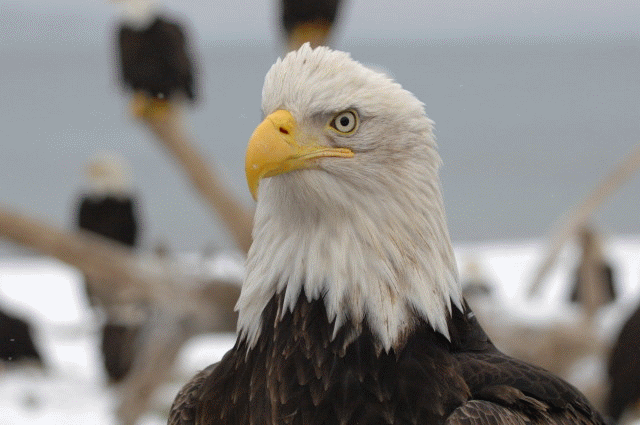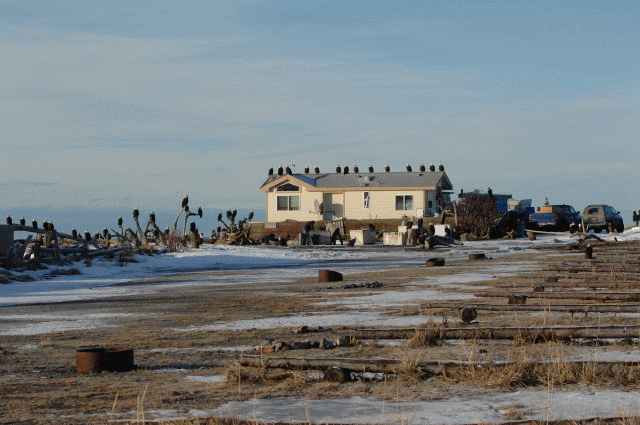 -Jon